The big day is almost here! We've trimmed the tree, eaten through several tubs of chocolates and exchanged our Christmas gifts. It's our last day in the studio here at Red Creative until 2018 but before we go, we wanted to show off the fabulous festive gifs we made using one of our favourite client's products.
From Christmas Eve night to the early hours of New Year's day, French Sole has a pair of shoes that will help you stay stylish this party season.
We had lots of festive fun with this shoot, it's not often we get to make a Christmas tree out of the shoes or swing a pair from luxurious ribbon.
All set on white to create a classic and clean backdrop, each gif had it's own unique story. Propped with white and gold baubles, gift boxes and a star for the top of the tree, we elegantly brought the festive theme to life.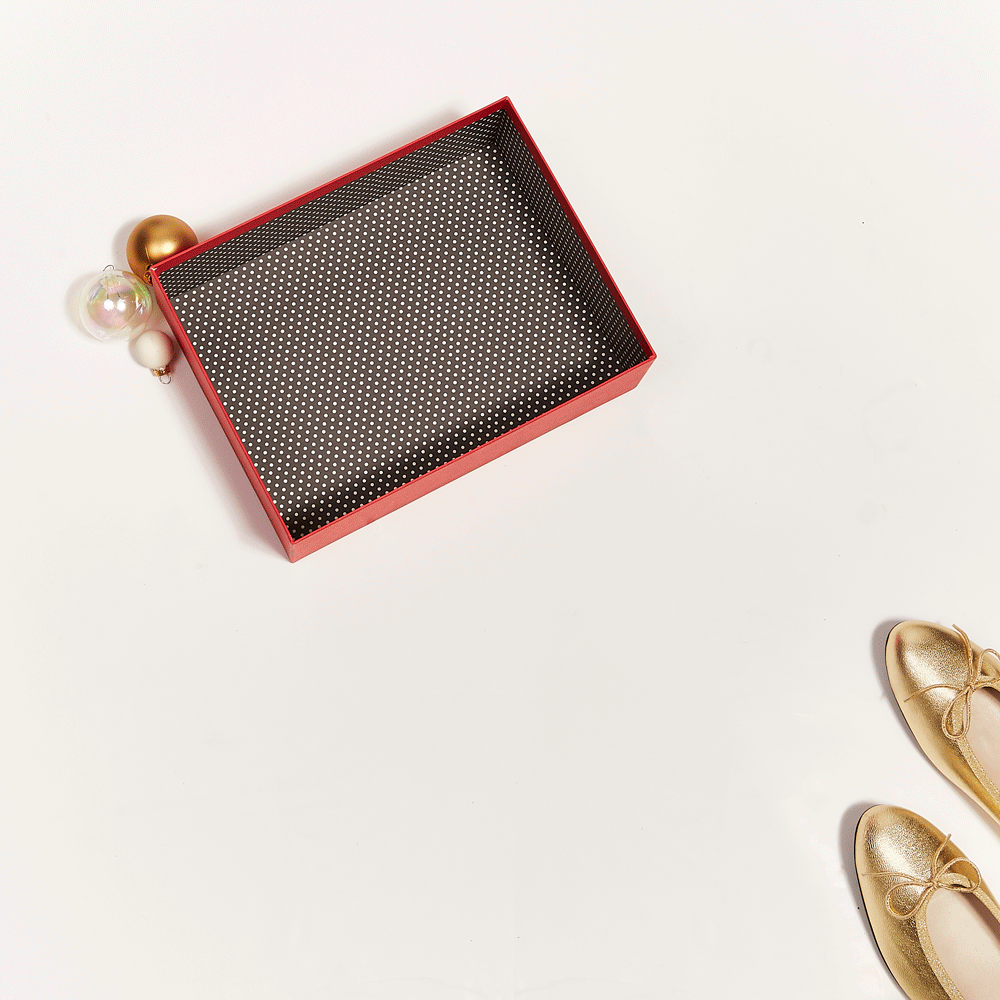 We hope that you have a wonderful Christmas and hopefully find something as lovely as these French Sole shoes under the tree.
With a sale on at the moment, now is a better time than any to pick up a pair of their stunning shoes. Click Here to start shopping!
#frenchsole #Shoes #Footwear #Christmas #Festive #Gifts #Styling #GIfs #StillLife #Photography #PhotoShoot #Studio #RedCreative